In November 2013 O'Brien Collision Repair Centre opened its doors after company incorporation, we have over 25 years experience in the collision repair industry and provide repair solutions to the public, motor trade (Main Dealers and Service Centres) and Insurance Companies.
We took over the customer base of Shane O'Brien Motor Services which opened its doors in Blacklion, Greystones in 1989 serving all customers on the east cost. In the process Shane O'Brien has become part of our team bringing over 25 years of experience to our business.
A proud member of Team AutoCentre – Ireland's largest independent network of Crash Repair, Car Valet & Car Servicing Centres offering the public a new way to reduce motoring costs.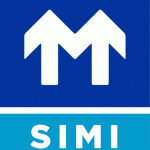 O'Brien Collision Repair Centre is a registered business name of Chek Motor Trading Limited, its directors are Michael O'Brien (Operations Manager) and Luke O'Brien (Backoffice Manager), established in Kilcoole, Co. Wicklow with Limited Liability.
Registered Office: Unit 4/5, Woodstock Business Park, Kilcoole, Co. Wicklow
Company Number: 526384
VAT Number: 3199478BH
Directors: Michael O'Brien (michael{at}chek.ie), Luke O'Brien (luke{at}chek.ie)